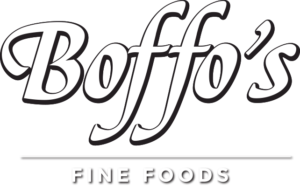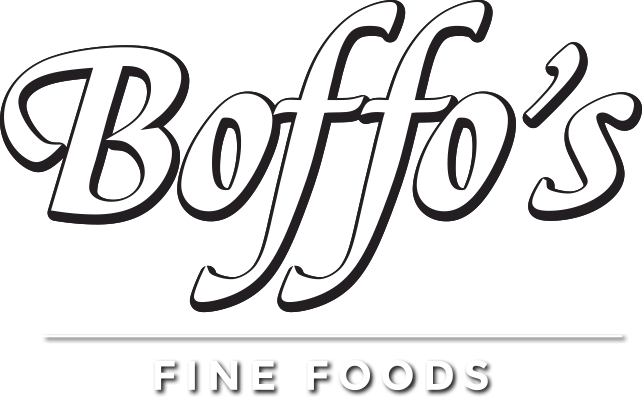 Ready-To-Eat Meals
From our Prepared Counter
Here you will find the scrumptious gastronomical genius that Chef Noel and his culinary crew have conjured up in the kitchen. These items change on a daily basis so be sure to check in often!
Dirty Mexican Rice
Don't be put off by the name. This bad boy of a dish serves up delectable pulled pork, black beans, cheddar cheese, corn, peppers, onions and cilantro. It's essentially a meal in and of itself!
Chicken Flakies
A light alternative to any meal. Tender morsels of chicken, smothered with spinach, feta, onion and a whole lot of flavour. Wrapped in a delicate filo pastry and baked to perfection.
Eggplant Parmesan
Quite possibly the best eggplant parm around. Smothered in Boffo's traditional Tomato, Basil sauce.
Poppin Good Popcorn Chicken
These little wonders are a great snack or light lunch. Careful though, they pack a little bit of a punch. Pair them with a salad and you're good to go!
Fish of the day
Boffo's knows that you're not always in the mood for a sangweechi or a heavy meal, so we offer a daily fish dish that will make your mouth water. Try our Salmon Nicoise salad, or our Santa Barbara topped Halibut filets.
Not your Ordinary Crab Cake
These mouth watering crab cakes come in both appetizer size or lunch size portions. Pair them with our chiptole aioli and a little side salad and you'll be one happy eater!
*Gluten Free* Black Bean Burgers
These have become a staple at Boffo's. For those of you who don't want or don't eat meat and who can't have gluten, these are a great alternative.
*Gluten Free* Beef Burgignon
An all time favourite! Boffo's delicious chunks of tender beef, carrots and mushrooms is now being served up GLUTEN FREE!!!
Braised Lamb Shanks
Fall off the bone, melt in your mouth lamb! Usually braised in a delicious Chianti, chef Noel changes things up on a consistent basis to keep your taste buds on their toes.
Butter Chicken
A rich yet mild curry flavour composes the flavour profile of this dish. Made with antibiotic, hormone free, free range chicken, you can feel good about going back for seconds.
Meatballs
Chicken or Beef options are available and ready for you to add to any of our wonderful pasta sauces.
Stirfrys
Tender noodles accompanied by delicious sauteed vegetables with either chicken, shrimp or beef.
Please Note
We at Boffo's cook with what is seasonal and available at our markets, therefor some items may not be available at all times. Please feel free to contact us via phone or email to request any times that you desire in order to ensure availability.